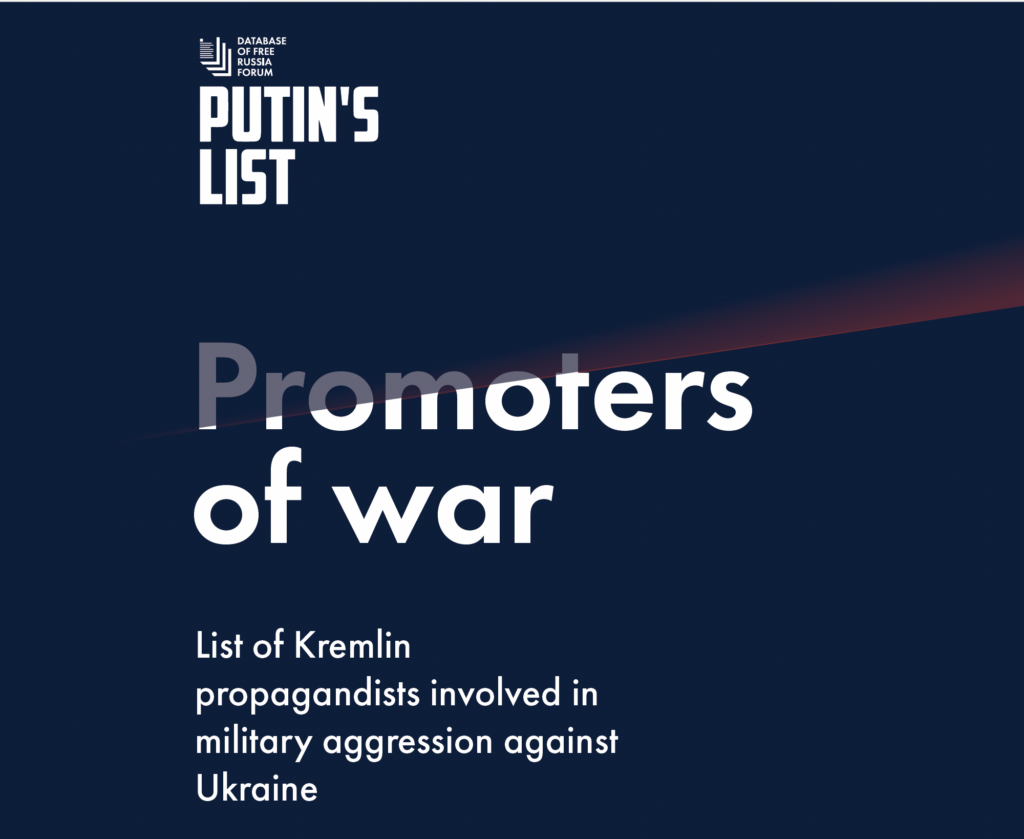 October 23, 2023.
FRF co-founder Ivan Tyutrin has handed over to French diplomats a report titled Promoters of War to put its figures in the visa ban in France and other countries of the Schengen zone. According to the politician, representatives of the Russian opposition managed to agree to provide the French side with expertise on this issue on a permanent basis.
The Promoters of War report is one of the products of the activities of the sanctions group of the Free Russia Forum, which runs the Putin's List project. All the individuals included in the report were previously included in the Putin's List.
This report includes some journalists as well as so-called "experts" invited to Russian federal channels as well as other media outlets to justify and justify the war, as well as some "public figures" and "opinion leaders" who use their position to promote Kremlin war propaganda. In addition, we have paid considerable attention to those who are usually bypassed by the sanctions policies of the Free World countries. We are talking about the owners, editors and authors of so-called turbo-patriotic Telegram channels that promote through social media Z-ideology, i.e., that set of ideas, beliefs and perceptions that can be called the ideology of this war. Some of these propagandists use their Telegram channels and other social media for purely utilitarian militaristic purposes, for example, to recruit Russian mercenaries or to raise funds to equip and arm them.