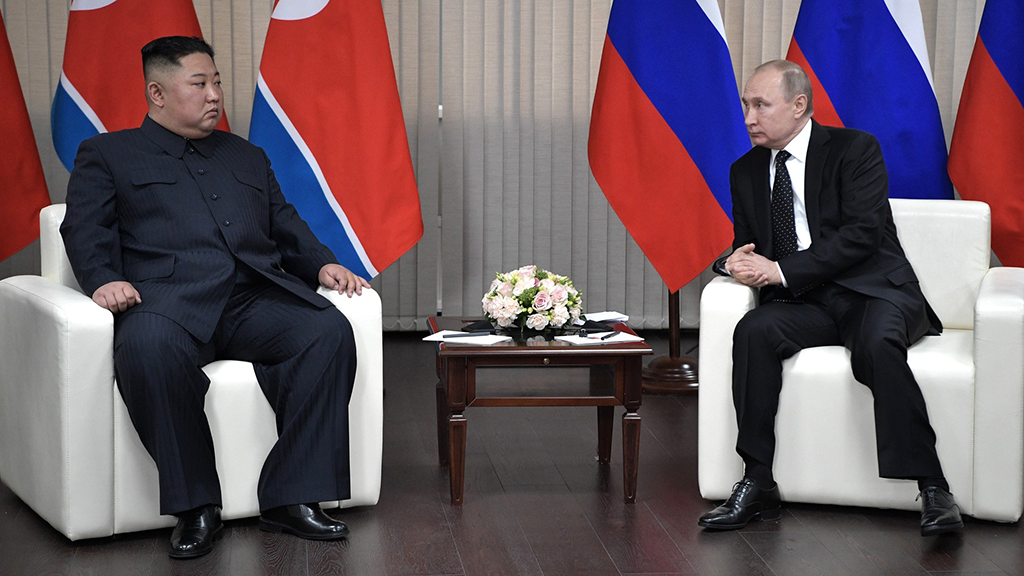 Vladimir Putin and Kim Jong-un gave each other rifles as presents, the Kremlin has said, after the two leaders held a high-profile summit in the far east of Russia.
Putin has sought to strengthen alliances with other hardline leaders ostracised by the west and met Kim amid speculation they would agree on an arms deal.
Putin "gave [Kim] a rifle from our production of the highest quality. In turn, he also received a North Korean-made rifle," the Kremlin's spokesperson, Dmitry Peskov, told reporters.
Putin also gave Kim "a glove from a space suit that has been in space several times", Peskov said, according to AFP.
Kim invited Putin to North Korea during their meeting in Russia and Putin accepted, Pyongyang's state media KCNA reported on Thursday.