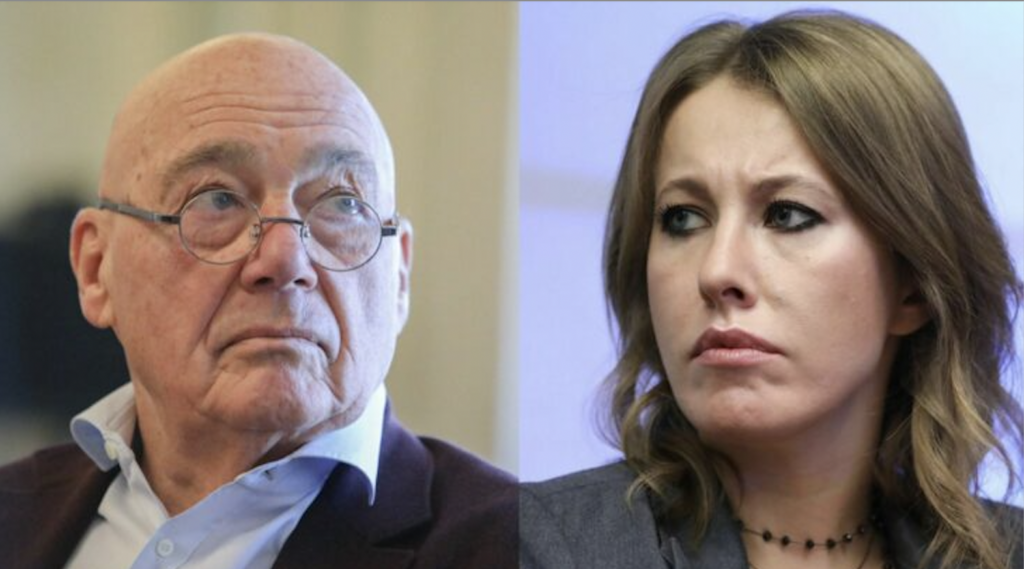 Pozner on the "waiting list"
"Putin's List" meeting at the 4th Anti-War Conference of the Free Russia Forum was very lively, not least because they discussed not only war criminals and high-ranking Russian officials, but also media people Vladimir Pozner, Ksenia Sobchak, and Alexei Venediktov.
Vladimir Posner, 88, who recently spoke out about journalists who will go to hell, clearly did not mean Simonyan or Solovyov. And he has been so eloquently silent for a year about Putin's aggression in Ukraine that his silence should not have been unheard.
As for Ksenia Sobchak, according to the moderator of the working group and coordinator of the "Putin's List" project Daniil Konstantinov, she was among the candidates because "she said some heretical things for the ruling regime, but she is closely connected to this regime, both literally and figuratively. Not to change the government, but to influence it – the message that Sobchak has been broadcasting for many years". And in the presidential election of 2018, she became a spoiler, a kind of simulacrum of a candidate from the democratic forces. After that, she actually merged, disappeared as a politician, switching completely to media activities. The former head of "Ekho Moskvy", Alexei Venediktov, "came under suspicion" in part because of the recent scandal associated with the high-profile ACF investigation.
"It's not even a question of these people supporting one person, Putin, but that they are canning a system that will reproduce this person anew," explained social activist Grigory Amnuel, a conference participant.
With other media figures who were nominated as candidates, actors Stas Sadalsky and Yevgeny Mironov, everything was initially clear: one called for bombing Kiev, where he had been on tour many times, and striking the Kiev dam, the second visited the destroyed Mariupol – after its occupation by Russian troops. The working group unanimously decided: "Those who justify military aggression are automatically put on the list".
As a result of the vote, it was decided to remove Venediktov and Pozner from the list of candidates. For now. Ksenia Sobchak was less fortunate: it was decided to include her in the "Putin's List". And not least of all "thanks to" her role as a spoiler in the presidential election…