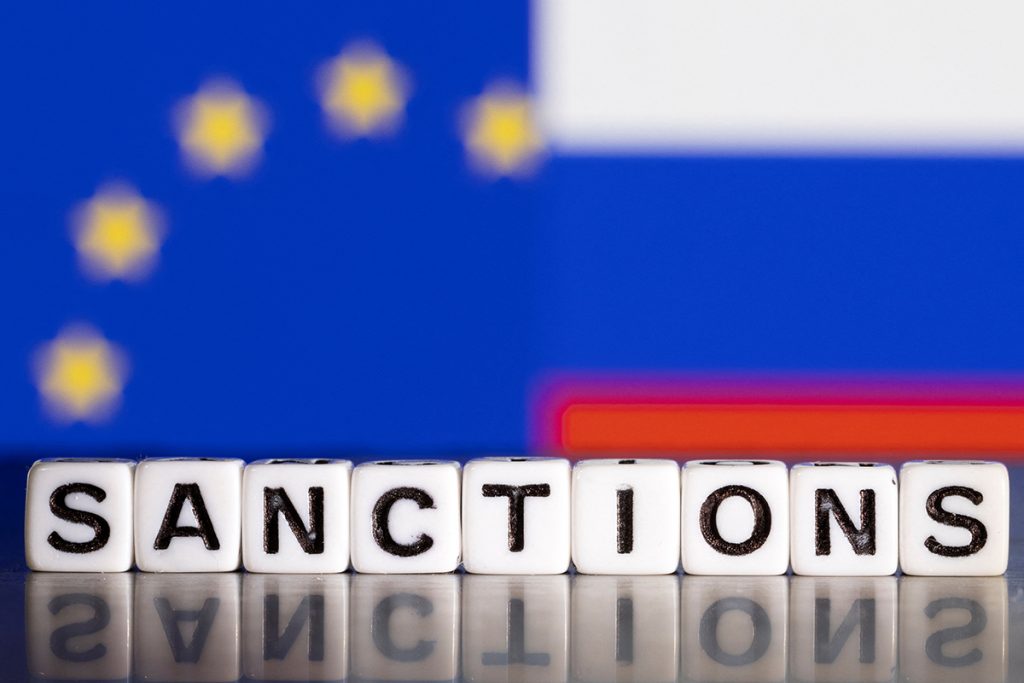 The European Union is set to provide a clearer legal framework to target family members of sanctioned Russian billionaires, an important shift after an EU court annulled penalties imposed on the mother of a close ally of President Vladimir Putin.
The European External Action Service, the bloc's foreign service arm in charge of listings, told member states on Wednesday that it will submit legislation soon, people familiar with the matter said. The idea was first floated before the court ruling, and has gained traction since.
The expanded criteria had been suggested by Estonia and others over concerns that sanctioned individuals could shuffle money and assets around the bloc's restrictions imposed since Russia's invasion of Ukraine. The proposal earned momentum after the mother of Yevgeny Prigozhin, the head of Russia's Wagner mercenary group fighting in Ukraine, won an EU court bid to annul her inclusion on the sanctions list last week.
Still, despite her victory, she's back on the EU's list since March 13, following the bloc's revision of the information it has on sanctioned people, or to factor in when some of them pass away. Like in this case, while EU court appeals of sanctions listings can succeed, they're mostly just temporary victories. The Council often adds people back onto the sanctions list after a court defeat, based on new or broader justifications.
The latest proposal aims to ensure that there is a very strong evidence base showing that some family members received unjustified benefits from sanctioned oligarchs, and could help to circumvent sanctions. The proposal would set out the criteria and legal basis that would enable sanctions to apply to an individual's family members.
Combating the circumvention of sanctions has become a priority for the EU following 10 rounds of sanctions against Russia and freezing assets of more than 1,500 individuals and organizations. The European Commission is also planning to propose legislation to close additional loopholes on this front, the people added on condition of anonymity because the discussions are private.
— With assistance by Stephanie Bodoni