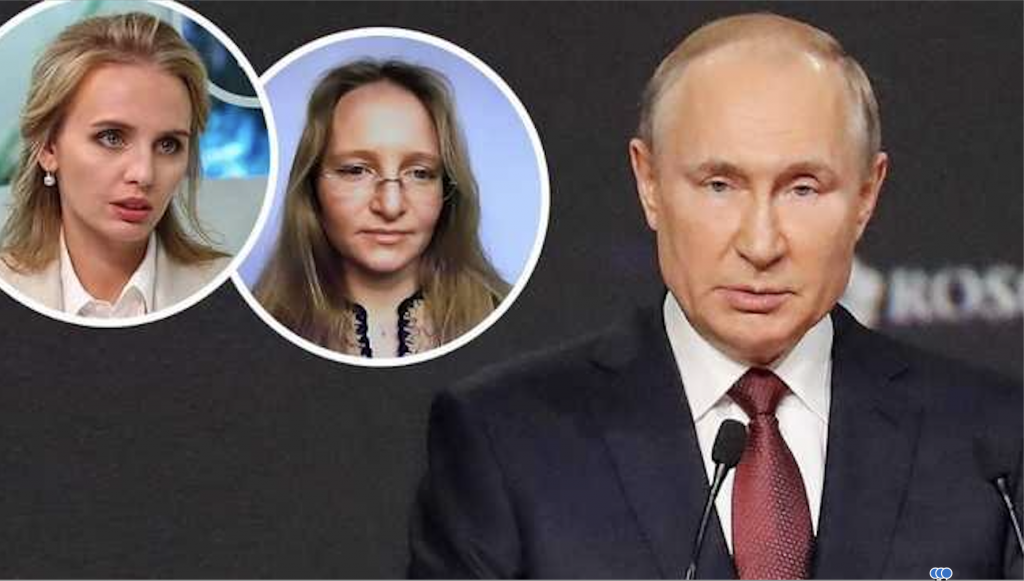 EU considering bans on coal, banks and shipping as Poland and Baltic states push for stronger measures
The EU and the US are expected to announce further measures against Russia, with reports that sanctions targeting the daughters of President Vladimir Putin were under consideration.
A day after Ukraine's president, Volodymyr Zelenskiy, gave harrowing testimony to the UN about atrocities he described as war crimes, EU diplomats were preparing to discuss a ban on Russian coal, ceasing transactions with four key banks and banning many Russian ships from EU ports later on Wednesday.
The Russian leader's closest family members could be added to the growing list of sanctions, the Wall Street Journal and Bloomberg reported, citing people the news outlets said were familiar with the plan. It is not clear if those sanctions, against Maria Vorontsova and Katerina Tikhonova, will come from the US, EU or both.
However, tensions were rising among EU member states over the measures. Lithuania, one of Ukraine's staunchest allies in the bloc, said the proposals were "not really an adequate response" to the horrors being discovered in Ukrainian towns, after the departure of Russian troops.
"Coal, four banks (deswifted already), a ban on ports and borders (with exceptions) is not really an adequate sanctions package to the massacres that are being uncovered," said Lithuania's foreign minister, Gabrielius Landsbergis. "A feeble response is just an invitation for more atrocities. It could and should be stronger."
Lithuania announced on Sunday it had stopped imports of Russian gas, the first EU member state to do so, but the bloc as a whole, which gets 40% of its gas imports from its eastern neighbour, is reluctant to take that step.
The EU accelerated faltering talks on further sanctions against Russia, as evidence emerged of alleged war crimes against defenceless civilians in towns that had been controlled by Russian forces.
In harrowing testimony to the UN security council on Tuesday, Zelenskiy described how people had been shot, tortured, raped and crushed by tanks, urging that Russian leaders be brought to justice for war crimes via an international tribunal modelled on the Nuremberg trials of Nazis. "There is not a single crime that they would not commit there," he told the assembly. "They killed entire families – adults and children – and they tried to burn the bodies."
As well as a ban on coal and on Russian ships (with exceptions for humanitarian aid, food and energy), the European Commission has proposed a full transaction ban on four Russian banks, including the second largest, VTB. The EU, however, has cut VTB off from the Swift messaging system, making it much harder to do business with the bank.