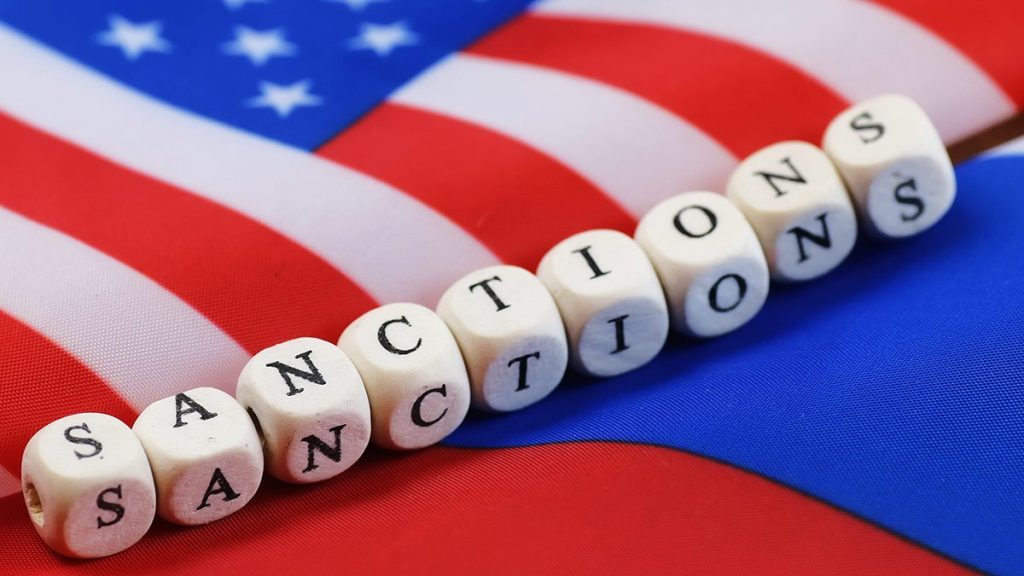 By Josh Rogin
Columnist
The Biden administration's carefully crafted mix of diplomacy and threats of additional sanctions doesn't seem to be deterring Russian President Vladimir Putin from invading Ukraine and starting a war. Now, a large group of House Republicans is pushing President Biden to ramp up the pressure on Putin directly by going after him and his entourage for their long and well-established corruption.
On Tuesday, White House press secretary Jen Psaki said: "Russia could at any point launch an attack in Ukraine." Secretary of State Antony Blinken visited Kyiv on Wednesday; after that he heads to Germany and then plans to meet Russian Foreign Minister Sergei Lavrov in Geneva Friday. Blinken is offering Russia a diplomatic off-ramp while warning that the United States will impose harsh sanctions on Russia if there is a full-scale invasion. That seems like a reasonable mix of carrots and sticks — but as Psaki's warning shows, the signs suggest it isn't working.
Putin may calculate that sanctions on the Russian banking or energy sectors might not have much effect. But one thing we do know that Putin cares about is his own illicit fortune. The U.S. government has never really tried to go after the people who launder Putin's allegedly stolen billions and profit from his gangsterism. A massive new GOP sanctions bill being introduced this week would go after the corruption of Putin himself, every member of his cabinet, his family members and even his alleged longtime mistress Alina Kabaeva.
Organized by the Republican Study Committee (RSC), a grouping of more than 150 conservative lawmakers, the Putin Accountability Act is meant to push the Biden team to consider ramping up the sanctions against Putin and Russia now, before the invasion, rather than after. The bill, led by RSC Chairman Rep. Jim Banks (R-Ind.), currently has more than 30 co-sponsors.
"The time to deter conflict is before it happens," Rep. Joe Wilson (R-S.C.), who recently returned from a bipartisan congressional delegation to Ukraine, told me. "We need to go after Putin directly and his network of kleptocrats and oligarchs. Weakness is provocative. Without imposing real costs, we won't deter Putin. We have been pushing for these sanctions for years, further delays will lead to war."
The Biden team seems to realize that their strategy to convince Russia to de-escalate is not having its desired effect. There are reports that the State Department plans to announce new sanctions on pro-Russian agents in eastern Ukraine as soon as Thursday. But the administration has worked hard against previous GOP efforts to compel even tougher sanctions, such as shutting down the Nord Stream 2 pipeline. White House officials argue that such moves would break unity with Germany and sacrifice leverage against Russia.
But what's increasingly clear is that the mere threat of broad sector-based sanctions on Russia isn't convincing Putin to slow down. Right now, Russia is reportedly moving more heavy military equipment from Siberia to the border with Ukraine, activating Russian troops in Belarus and sending home personnel at consular posts inside Ukraine — all ominous signs an attack is coming soon.
The RSC legislation would go after Putin's illicit wealth, which could be in the hundreds of billions of dollars. That money is largely held by Putin's family members, friends and criminal co-conspirators, all of whom would come under increased scrutiny. Lawmakers singled out the former Olympic gymnast Kabaeva, whom Putin does not acknowledge publicly as his long-time mistress.
The list of Russians who could be sanctioned under the legislation also includes Putin's entire cabinet, including Lavrov (whose daughter Ekaterina holds a degree from Columbia University), several top oligarchs and dozens of Russian officials connected to the poisoning and imprisonment of Russian opposition leader Alexei Navalny. This is in line with anti-kleptocracy legislation that was removed from the last National Defense Authorization Act last month.
The RSC bill also includes elements of a Senate bill supported by Majority Leader Charles E. Schumer (D-N.Y.) and Senate Foreign Relations Committee Chairman Robert Menendez (D-N.J.), such as cutting Russia off from the SWIFT international financial transaction system. The difference is that the House Republicans want to impose the sanctions before Putin invades, while the administration and Senate Democrats think the invasion should be the trigger for action.
Biden's officials argue that now is not the time for more sanctions because they would just give Putin more pretext to attack. But it's clear Putin doesn't need any further pretext. And once the invasion is underway, the threat of sanctions becomes even less effective, because the entire game will have changed — in Putin's favor.
It's much easier to prevent a war than to reverse one, as French philosopher and writer Bernard-Henri Lévy said Tuesday at the Atlantic Council. The West must also increase its support for Ukraine, both diplomatically and militarily, before the invasion, he said. Putin knows that after he invades, the West will have already suffered an irreversible defeat.
"It would have a huge domino effect," with huge, negative spillover effects for Europe and the West, said Lévy. "The whole world would be disorganized by that. And America, behind its trenches, its fortress, would be isolated."
Sanctions are not a panacea, but the only way to test them for real is to target Putin's money and the few people he actually cares about, now. In 2014, the Obama administration used biting sanctions only after Putin invaded Crimea and Eastern Ukraine. Since then, he's only gotten more aggressive. Eight years later, let's not make the same mistake of reacting only after it's too late.