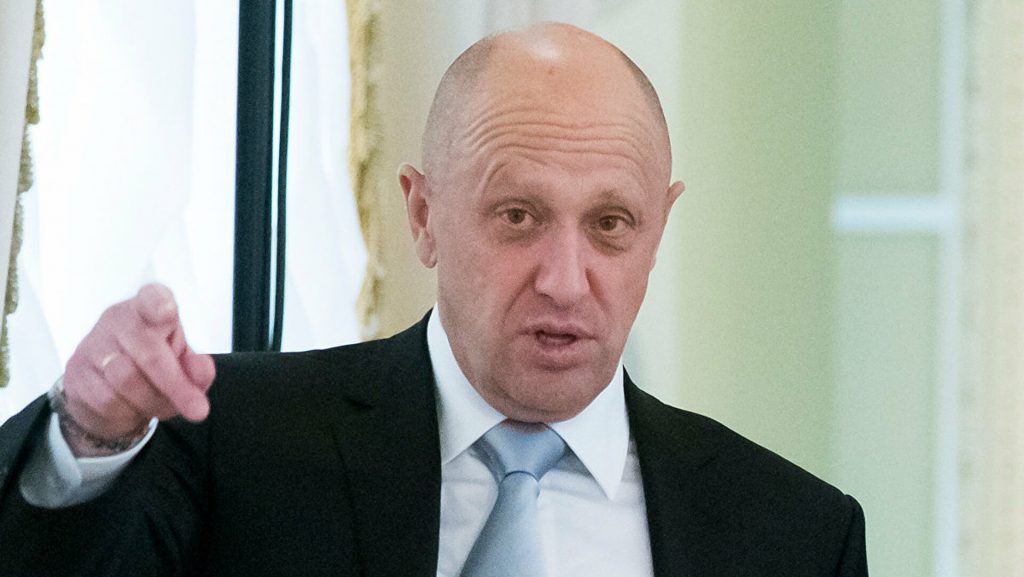 By Robyn Dixon
MOSCOW — When the Taliban took over Kabul in August and many Afghans were clamoring to flee, Russian political influencer and self-styled action man Maksim Shugalei swept in. He was on a mission to promote the Kremlin's interests. Oh, and also to undercut the United States wherever possible.
Shugalei, president of the Foundation for National Values Protection, which is under U.S. sanctions, flew to the Afghan capital hoping to forge close relations with the Taliban, which he describes as "civil people, very careful not to violate the rights of ordinary citizens."
The political sociologist — and the subject of a series of Russian action movies — swiftly got a meeting with Taliban spokesman Zabihullah Mujahid. He says he offered to arrange for humanitarian assistance and for Russian experts to help the Taliban government establish a television and media operation. He opened an office in October. He's flown in twice and has another trip planned in January.
Shugalei and his group offer a window into how Russia's foreign political-influence operations leverage private groups in a long-running battle against Western ideas. With the U.S. exit, Afghanistan is now a key target for the Kremlin to extend its influence, more than 30 years after the Soviet military left in defeat.
"The first country which takes the risk and starts working with Taliban will get the privileges and economic benefits," Shugalei explained to The Washington Post. "I told them that if you're interested in media experts or other professionals, just give us terms of reference and statement of work."
The Foundation for National Values Protection, or FZNC, is funded by Yevgeniy Prigozhin, a St. Petersburg oligarch who has been added to a sanctions list by the United States. The U.S. Treasury says that Prigozhin funds the Internet Research Agency — the troll farm accused by special counsel Robert S. Mueller III of interfering in the 2016 presidential election by using fake social media accounts — and that he is believed to be the financier behind the mercenary group Wagner. Prigozhin has denied interfering in the election or having links to Wagner and did not respond to requests for comment.
Analysts describe Prigozhin as a Kremlin proxy who projects Russian influence across the Middle East and Africa while pursuing his own commercial gain. The U.S. Treasury says his foundation is part of his "global disinformation network." Prigozhin did not respond to a request for comment.
Prigozhin started out with hot dog stands in St. Petersburg in the 1990s, then set up restaurants and won deals to cater at the Kremlin and state contracts to provide meals for the military and schools. He chairs the board of trustees of the Patriot Media Group, which has partnership deals with 500 regional media outlets in Russia.
FZNC calls itself "one of the leading think tanks in Russia, specializing in African topics." Its mission, it says, is to fight Western media "fakes," spread the "Russian ideology of goodness," promote Russian interests and preserve traditional culture.
Shugalei has carefully curated an image as Russia's patriotic action man, shrugging off danger, swooping into African countries — and now Afghanistan — that have been abandoned by Washington. He battles U.S. efforts to plant democratic values, much as Soviet military advisers fought proxy wars against their U.S. counterparts during the Cold War.
Shugalei is a key actor in Russia's intricate, partly hidden influence network pumping out anti-Western propaganda. According to the U.S. Treasury, Prigozhin uses "a complex network of shell and front companies" to obscure his ownership of organizations. His influence networks, the Treasury says, include FZNC, "phony election monitoring missions" in Africa and "fraudulent" think tanks. Media linked to the oligarch broadcast interviews with this web of influencers, while Prigozhin and his associates denounce independent Russian journalists.
In September, Shugalei accused the independent online media group Mediazona of imposing "unacceptable Western and European values on our youth" and called on Russian authorities to take action. The government declared the media group a foreign agent.
Patriot Media Group outlets cite politicians and bloggers extolling Shugalei's courage. They air Shugalei commentaries every few days: The United Nations is destabilizing Libya. Olympics gymnastics judges were anti-Russian. Sudan's military coup was "logical" and beneficial. France trained terrorists and stole natural resources in Mali. Transgender people "and other perverts" will never gain acceptance in Russia. The U.S. departure from Afghanistan caused "general jubilation."
With his craggy face and shorn head, Shugalei has swashbuckled his way across Africa, turning up in Madagascar, the Central African Republic and Sudan, offering political advice to politicians, and spending 20 months in a Tripoli jail with interpreter Samer Khasan Ali Sueifan.
The pair were arrested on a "research trip" to Libya in 2019 and accused of actions to undermine the nation's interests after Shugalei met with Saif al-Islam Gaddafi, Moammar Gaddafi's son.
Amid a drive to get Shugalei released, a "true story" action movie series about his purported exploits was commissioned (though by whom has been hidden). "Shugalei" and "Shugalei 2," both released in 2020 and promoted heavily by FZNC, tell the story of his arrest, jailing and torture by a Libyan militia.
He was in jail when the movies were released and claims they saved his life and helped win his freedom in December 2020. The movies aired on Russian television and streaming sites, attracting more than 6 million views on YouTube. They have been translated into French, Arabic and Turkish.
The third installment, "Shugalei the Return," debuted in September, and now there's talk of a fourth.
"Many are sure that the third film about the adventures of Maksim Shugalei will become part of the new cinematic universe about Russian superheroes," according to a typical article in Narodnye Novosti, part of the Patriot Media Group.
Shugalei told The Post that he met three times in 2019 with Gaddafi, and advised him to run in elections and unite the country.
Gaddafi recently announced his candidacy in the presidential election, which was to have been held Dec. 24 but has been postponed with no new date announced. Despite his prison stint, Shugalei said he wanted to travel to Libya as an accredited election observer. He later said he was blocked from returning.
Shugalei denies that Prigozhin controls FZNC. He says the organization is independent and the oligarch is not his only wealthy patron. "When we have mutual agreement on a certain project, then he helps us financially," Shugalei said. "It's his decision, and he is just one of many."
The oligarch paid Shugalei 18 million rubles — $245,000 — after his release, they both say. Prigozhin has called Shugalei "a hero, a most honest man and a selfless patriot of Russia."
"He helped us financially," Shugalei said. "When we got back, we did not have any money at all. So he helped us and, of course, I'm very grateful to him." He said he was tortured at Mitiga prison and feared he would spend at least five years there. The Office of the U.N. High Commissioner for Human Rights has reported torture, unlawful killing and poor conditions at the prison.
Facebook in December 2020 removed hundreds of accounts that the Stanford Internet Observatory reported were associated with Prigozhin's influence activities in Africa, Libya and Syria, many of them used to push for Shugalei's release. It took down a page dedicated to promoting the Shugalei films. American actor Charlie Sheen recorded a kitchen video telling Shugalei "don't give up" and that "freedom will come."
Seven months after he was freed, Shugalei was back in Africa, conducting opinion polling in Sudan. He confirmed "cooperating" with Prigozhin in Africa but did not elaborate.
"Unfortunately, Prigozhin's name is very strongly demonized in the West and naturally he has a very negative attitude toward this fact," Shugalei said. "He has been turned into some kind of a monster who conquers one African country after another."
In 2020, then Treasury secretary Steven Mnuchin accused Prigozhin of using "an international network of supporters to spread his malign political and economic influence around the globe." The Treasury Department has accused him of political interference in Africa and extraction of resources in the Central African Republic, where he has gold and diamond interests. U.N. experts have accused Wagner of executions, torture and violence in the Central African Republic.
When Shugalei flew to Kabul in August, one of the first people he called was Prigozhin.
"There's excitement in Kabul. They kicked the cursed Americans out. The Americans are fleeing like rats, thinking the ship is sinking," Prigozhin wrote on social media. "Max says that they are fleeing hysterically, grabbing things."
Shugalei said the FZNC operation in Kabul aimed to "help everyone who suffered from the American peddlers of democracy" and to expose "fake news." He interviewed more than 100 people for a report citing people's anger about the corruption of the previous government, he said, and their worries about the unfolding humanitarian crisis.
"The Taliban is open for cooperation, and they really want to be recognized and want to work with other countries — any countries," he said.
Natasha Abbakumova contributed to this report.