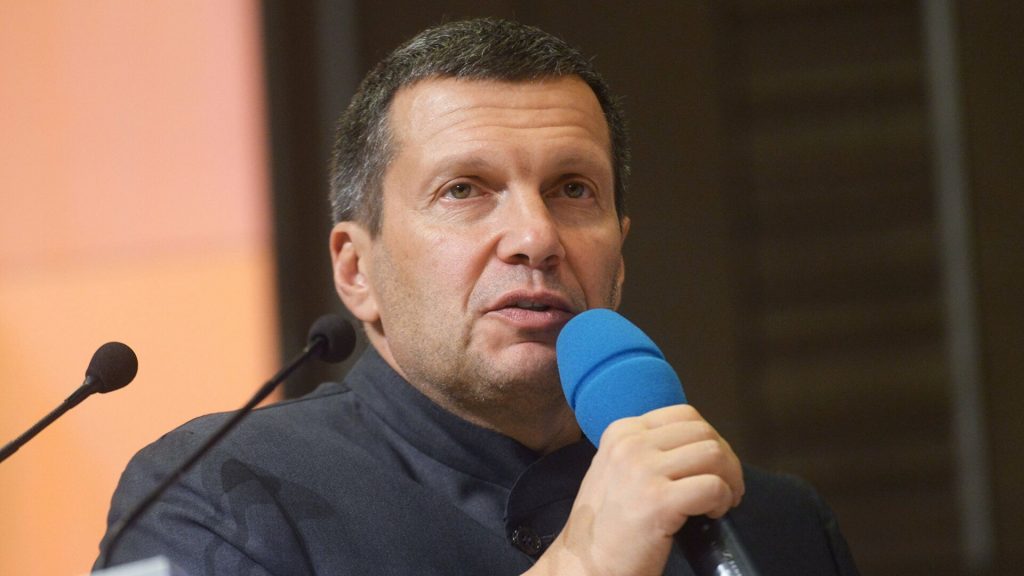 Minister of Foreign Affairs Edgars Rinkēvičs has decided to include Vladimir Solovyov, Russian TV propagandist, on the list of personae non gratae, the Minister said on Twitter February 18.
"On the basis of Section 61 (2) of the Immigration Law, I have taken a decision regarding the inclusion of Russian citizen Vladimir Solovyov in the list of undesirable persons for the Republic of Latvia, by establishing a prohibition to enter Latvia for an indefinite period of time. The glorification of Nazism is not acceptable to Latvia," Rinkēvičs said on Twitter.
Rinkēvičs told LETA that Solovyov had been monitored by the Ministry of Foreign Affairs for a long time.
"This gentleman is particularly experienced in various kinds of disinformation and propaganda campaigns. Similarly, his ambivalent statements about dictator Benito Mussolini, and what he said about Hitler, that he had been a brave man and fought on the front, were an unacceptable glorification of the crimes of Nazism and their chief leader. Such people have nothing to do in Latvia," the Minister for Foreign Affairs said.
Solovyov this week called Nazi German leader Adolf Hitler a "very brave man" while sharply criticizing the Russian opposition leader, Alexey Navalny, reported Russian media. Solovyov has also produced a documentary about Italian fascist leader Benito Mussolini, admiring Mussolini's achievements.
The "glorification of fascism" theme is not without resonance, it being a common refrain from the Kremlin and its media that Latvia is supposed to indulge in that sort of thing.