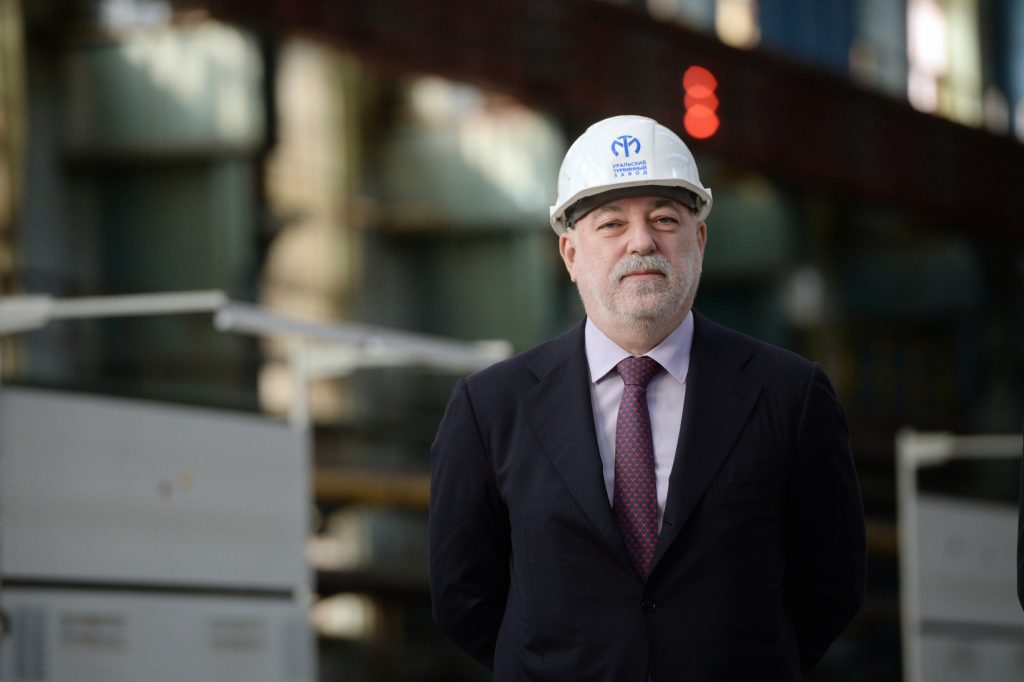 The debate about sanctions' efficacy must first consider how easy it is for Russian firms to violate the spirit, if not the word, of sanctions, argues Maximilian Hess.
Five-and-a-half years into the US-led Russian sanctions regime, the jury is still out on how effective the still-escalating measures have been. Russia's economic growth is sluggish; but Moscow's control of Crimea has solidified. There's scant public discussion over how to resolve the territory's status — even as Washington regularly makes new sanctions designations, ostensibly to pressure Moscow into such talks.
Before any serious look at sanction efficacy, one must first see how Russian firms have responded. And before that, a few caveats: The decision to evade or mitigate sanctions does not in itself prove whether sanctions pose a crippling economic cost if evading them were impossible. On the flip side, even if sanctions were to have no discernible economic impact, the mere existence of such measures provides incentives to get around them. There is also an added benefit for afflicted Russian entities: thumbing their nose at Western sanctions helps signal loyalty to the Kremlin. And the more actors seen to follow the wording of sanctions even if violating their spirit, the less pressure the Kremlin is under to seek a reconciliation that would bring them to an end. Besides, sanctions are not one size fits all. Evading them brings differing costs and benefits. The most strident at present are those that outright ban any financial or economic relationships with named entities. A clear example of this would be the US' specifically designated nationals (SDN) list. Many of Russia's largest firms are under a less strident form of sanctions. They are listed under the sectoral sanctions identification list (SSI), which serve to bar certain actions and limit named entities access to Western financing.
Just as there are different forms of sanctions, Russian entities have developed different ways to respond to them. What is clear is that most sanctions are not directly violated. Rather, those targeted have instead sought – and continue to seek – imaginative ways to get around them or mitigate their impact.
For firms under the SDN designation, there is no route to doing business with the West. Designation can also bar business in non-Western countries if the authorities in those places have sufficient reason to ensure they placate the West. The oligarch Alexei Mordashov's company Power Machines, sanctioned in January 2018, discovered this first hand in Vietnam.
Geopolitics play a role in understanding when US sanctions affect such firms and their work in emerging markets. Mordashov's Power Machines' power plant project in Vietnam ended up scrapped, even if it were immeasurably cheaper than any competitor could offer. That is because it does not offer benefits to outweigh risks to Vietnam of angering Washington — particularly as US-led trade conflicts proliferate.
Other entities have found a way to ensure their geopolitical role enables them to avoid the spirit, if not the wording of sanctions.
Although only on the SSI list, Russia's main state oil company, Rosneft, has been an innovator in sanctions evasion. The company puts the interest of the Kremlin and its CEO, Igor Sechin, far above that of shareholders — a fact which is now well-established. But the firm is also unique in that its foreign partnerships help shield it from sanctions. BP's almost 20 per cent stake in the firm means that blacklisting Rosneft would have a major impact on BP, too. The 14.2 per cent stake held by Qatar, a deal struck after its addition to the SSI list adds another element of protection. Arguably, its partnership with Iraqi Kurdistan does as well. Despite acknowledging that it has become 'central' to the Maduro regime's survival, US officials have recognized this reality.
The SSI designation has proven no inhibition to Rosneft's expanding international partnerships. This is most clearly illustrated by its 2017 purchase of India's Essar Oil – since renamed Nayara. This firm controls Vadinar, India's second-largest refinery. It did so as part of a consortium with Swiss commodities trader Trafigura and Russian investment fund UCP – a structure that VTB CEO Andrei Kostin admitted was used to evade Western sanctions.
The Indian partnership has also played a role in Russia's partnership with Venezuela. Washington has publicly conceded how thist has helped the regime of president Nicolas Maduro stay in power in Caracas — all what US sanctions policy in Venezuela tried to change. Sanctions on Rosneft –Rosneft Trading in particular – may still be in the offing; but one can be sure BP's lobbyists, Qatar's diplomats, and a bevy of other political and geopolitical actors in Washington are working against it.
Rosneft may be unique in its ability to use political leverage to avoid the spirit of sanctions and avoiding SDN status. Other strategies of avoiding and mitigating sanctions' impact on state firms, however, are also in the mix. For example, Russia's main state shipping company, Sovcomflot, is not under sanctions; the Kremlin has kept the firm away from any activity that would put it at risk as it seeks an IPO. Instead, another Russian state shipping company, Sovfracht, is used for activity deemed unacceptable to the West; Sovfracht operates in Crimea, which saw its addition to the US' SDN list in September 2016.
Since that action, the Kremlin has still had plenty of need for shipping activity not deemed kosher by Western authorities. A lot of it centered round Syria. To get around this was a new entity, Maritime Assistance LLC. An FBI-led investigation determined this September that Maritime Assistance was used to make payments on Sovfracht's behalf. The firm and three executives have since been added to the SDN list as well. One can be sure the Kremlin is eyeing a new workaround.
Private Russian firms finding themselves on the sanctions list do not have the same geopolitical leverage that firms like Rosneft have. Nor would they gain from setting up specific sanctions-dodging entities in the way the Kremlin can afford. For sanctioned Russian oligarchs, the key method to mitigate the impact of such agreement is to reduce their ownership stake, while retaining de facto control.
The most explicit example stems from the US Treasury's blacklisting of oligarchs Suleiman Kerimov, Viktor Vekselberg, and Oleg Deripaska in April 2018. The firms they controlled also fell onto the sanctions list. Deripaska's ultimately-successful push to have sanctions lifted from EN+, EuroSibEnergo, and Rusal is better known. But less attention has gone to Vekselberg's efforts, which were far quicker and less painful. In large part this was because the Russian Finance Ministry offered support to his holding company Renova. Even as Vekselberg publicly complained about the sanctions.
This is the key balance affected oligarchs have to strike: placating US sanctions authorities and the Kremlin at the same time. Vekselberg's Swiss metals firm Sulzer may be doing so by joining the Rosneft-led effort to provide the Maduro regime a lifeline. Vekselberg's Renova may no longer be the majority owner of Sulzer; but the risky Venezuela action indicates he may still be in control – just how Deripaska majority owns of EN+, albeit together with family and the Russian state bank VTB, which retains a majority.
Veksleberg and Deripaska's listing marked an escalation of the existing sanctions regime. They initially became wealthy before Vladimir Putin arrived on the scene, though remaining in the Kremlin's good graces is crucial to retaining their wealth. The action thus marked a challenge to the Kremlin's monopoly on the distribution of spoils in Russia. Yet the impact has been mitigated by the US' countenancing actions that violate the spirit of the sanctions regime while complying with the letter.
Until this is addressed – a step that may prove impossible given the political hurdles – the US-led sanctions regime on Russia cannot be effective.