A leading Soviet-era dissident and Russian human rights campaigner, Vladimir Bukovsky, has died at a Cambridge hospital at the age of 76.
Bukovsky had a heart attack on Sunday evening after ailing for several years.
He became a prominent Soviet dissident in the early 1960s and was soon after declared mentally ill.
That avoided the inconvenience of a trial, and Bukovsky would spend the next 12 years, on and off, in psychiatric clinics and prison camps.
In 1971, between prison sentences, Bukovsky helped smuggle to the West the psychiatric hospital records of six well-known dissidents – exposing a Soviet practice of declaring dissidents mentally ill in order to detain and discredit them, rather than have them labelled as political prisoners.
Then in 1976 Bukovsky was expelled to the West, in exchange for the imprisoned Chilean Communist Party leader Luis Corvalán. He settled in Cambridge in the UK.
Living in the UK, Bukovsky continued writing and campaigning against the Soviet government and was a fierce critic of current Russian President Vladimir Putin. He wrote a best-selling memoir, To Build a Castle, and later analysed thousands of pages of top-secret Soviet archives that he had stolen in 1992, according to his official website.
In 2015, he was charged in the UK with creating and possessing indecent images of children. He denied the charges and was later ruled too ill to stand trial.
In December 2006 Bukovsky told the BBC it was "clear" that the Russian authorities were behind the poisoning of Putin critic Alexander Litvinenko, who had ingested radioactive polonium-210 in London the previous month.
A British public inquiry concluded in 2016 that President Putin – a KGB officer in Soviet times – had probably approved the assassination.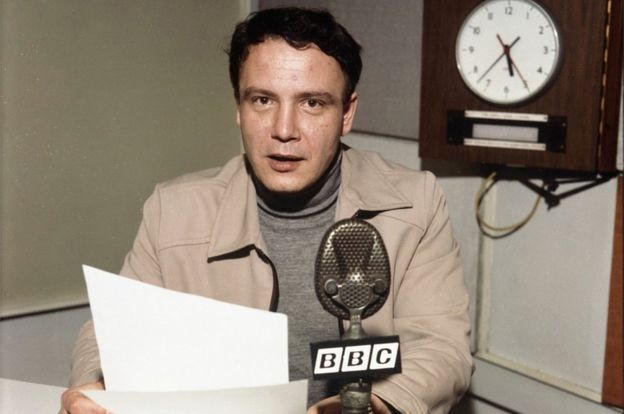 The inquiry report said Litvinenko – a Russian ex-secret service officer – developed a "very strong" friendship with Bukovsky, and their long discussions had helped shape Litvinenko's political views. Bukovsky had talked to him at length about Soviet KGB repression in the 20th Century.
Back in 1974, the celebrated novelist Vladimir Nabokov had praised Bukovsky's courage as a dissident in a letter to The Observer.
"Bukovsky's heroic speech to the court in defence of freedom, and his five years of martyrdom in a despicable psychiatric jail will be remembered long after the torturers he defied have rotted away," Nabokov wrote.
The anti-Putin punk band Pussy Riot say they were inspired by Bukovsky as someone "undeterred by fear" of state retaliation.
In 1978, after his expulsion to the West, Bukovsky read extracts from his autobiography on the BBC Russian Service.
In 2014 he explained what motivated his struggle against Soviet repression:
"All of us dissidents said that politics must be moral. And we didn't arise as a political movement. We were a moral movement. Our basic impulse was not to transform Russia, but simply not to be a participant in crime. Not to become part of the regime. That was the most powerful motivation."