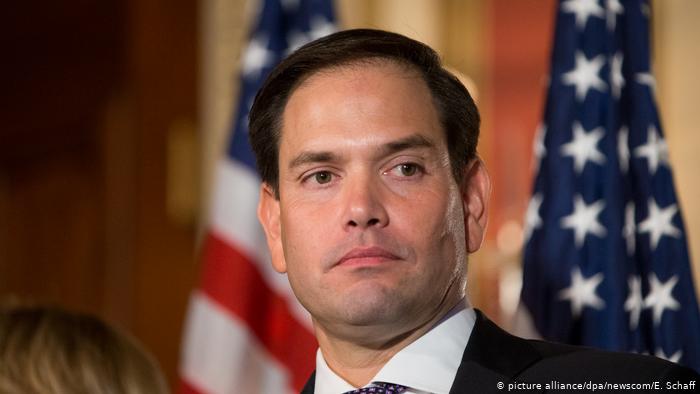 Miami, FL — U.S. Senators Marco Rubio (R-FL) and Ben Cardin (D-MD) led a bipartisan group of senators in urging Secretary of State Mike Pompeo and Secretary of the Treasury Steven Mnuchin to use existing authorities to impose sanctions against Russian officials responsible for human rights abuses, including an overwhelming number of political prisoners in that country.
Joining Rubio and Cardin in signing the letter are Senators Jeanne Shaheen (D-NH), John Cornyn (R-TX), Chris Coons (D-DE), Cory Gardner (R-CO), Dick Durbin (D-IL), Todd Young (R-IN), Tim Kaine (D-VA), Roger Wicker (R-MS), and Susan Collins (R-ME).
The full text of the letter is below.
Dear Secretary Pompeo and Secretary Mnuchin:
We write to request that you take action in response to the Russian government's ongoing targeting of dissidents and opposition leaders, including the politically motivated imprisonment of many Russian individuals. We urge you to use existing authorities under U.S. law, including the Sergei Magnitsky Rule of Law Accountability Act and the Global Magnitsky Human Rights Accountability Act, to impose targeted sanctions on Russian Government officials responsible for these human rights abuses.
The Memorial Human Rights Center, a respected Russian human rights organization documenting political prisoner's cases, reports that there are currently over 200 vetted political prisoners in Russia. This estimate is likely conservative, as it is based on strict Council of Europe criteria. Since 2015, this number has increased significantly.
Russia's political prisoners include peaceful protesters, civil society activists, human rights advocates, journalists, Crimean Tatars, members of "undesirable" political organizations and adherents of prohibited religious groups. Some examples of particularly egregious cases are Alexei Pichugin who has been imprisoned for 16 years over the "Yukos Affair" and Konstantin Kotov who was sentenced earlier this month for participating in a peaceful demonstration in Moscow. While these prisoners have different stories and different backgrounds, they are united by their unjust imprisonment under Vladimir Putin's authoritarian regime.
Earlier this year, an international coalition of NGOs published The Kremlin's Political Prisoners: Advancing a Political Agenda by Crushing Dissent, a comprehensive report that not only details the cases of individual prisoners but also identifies Russian Government officials who bear responsibility for arbitrary imprisonment.  While some of the individuals have already been sanctioned by the U.S. Government, many others—including Prosecutor General Yuri Chaika, Justice Minister Alexander Konovalov, and Federal Penitentiary Service Director Gennady Kornienko—have not.
We urge you to continue to impose targeted sanctions on Russian Government officials responsible for human rights abuses, specifically for the politically motivated imprisonment of dissidents, under relevant U.S. statutory authorities. This is an important step for accountability, and sends a message that the U.S. stands with those whose rights and basic freedoms are being unjustly repressed.
Sincerely,