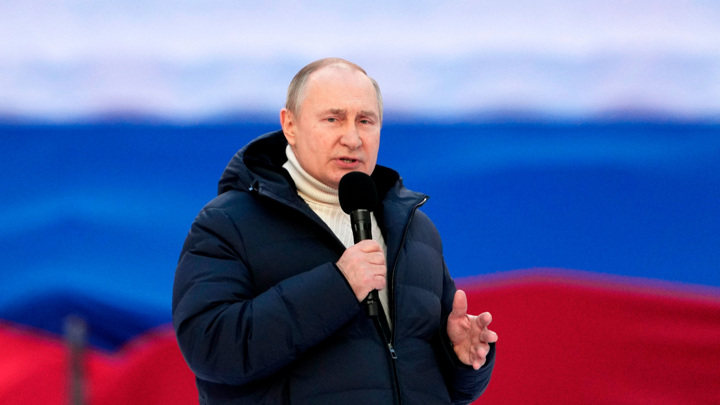 President's five-minute address to flag-waving crowd re-aired from start after 'technical failure'
Vladimir Putin has praised Russian "unity" over what the Kremlin is calling its special operation in Ukraine during a rare public speech in the Moscow stadium that hosted the 2018 men's football World Cup final.
"The country hasn't seen unity like this in a long time," Putin said, addressing a large flag-waving crowd on Friday from a stage decked out with slogans such as "For a world without Nazism" and "For our president".
As Putin was finishing his speech, the broadcast was suddenly cut off and state television showed patriotic songs performed earlier in the day by the popular Russian musician Oleg Gazmanov. Soon afterwards, Putin's speech, which lasted about five minutes, was re-aired from the start, with the Russian leader ending his speech and walking off stage.