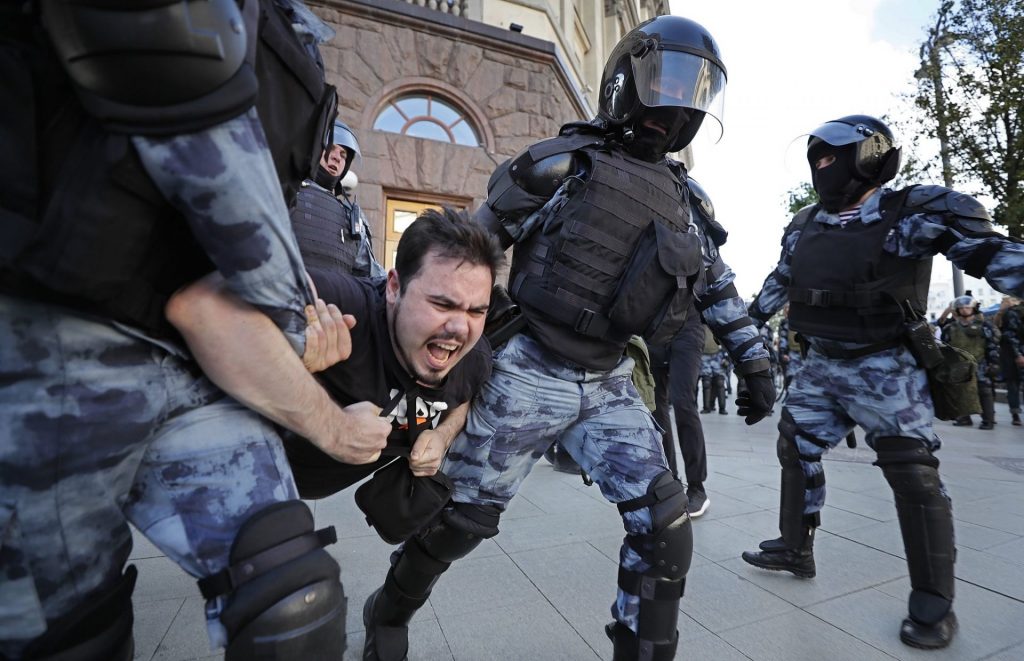 By Andrew Higgins
Oct. 24, 2019
A wave of arrests against journalists, opposition activists, doctors and religious believers raises a question: Is this a police state in the making or just a highly dysfunctional one?
Credit…

Ksenia Ivanova for The New York Times
PSKOV, Russia — After a teenager blew himself up inside a branch of Russia's secret police near the Arctic Circle late last year, a freelance journalist hundreds of miles to the south drew what she thought was "an obvious and banal" conclusion in her weekly radio commentary.
Her conclusion — that relentless repression by Russia's security forces is radicalizing Russian youth — now has the journalist, Svetlana Prokopyeva, facing up to seven years in jail for "publicly inciting terrorism."
Even the Kremlin's own Human Rights Council, protested that Ms. Prokopyeva had done no such thing and, from her home office in the ancient Russian city of Pskov, had been merely trying to explain the forces that push people toward extreme acts, not to encourage them.
Yet, the case rolls on, adding a Kafkaesque twist to the increasingly assertive actions of a security apparatus seemingly bent on proving the Kremlin's harshest critics right when they say that Russia has taken a dangerous turn as President Vladimir V. Putin serves out what is supposed to be his final term.