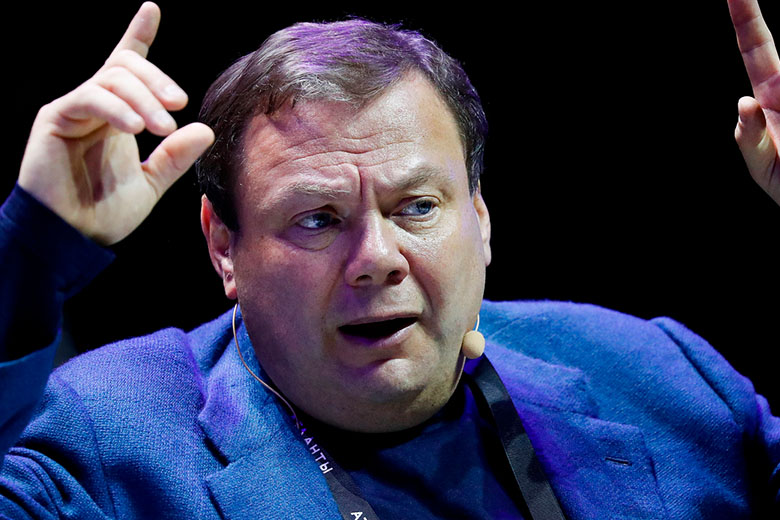 The billionaire is suspected of illegal seizure of Zed WorldWide.
Co-owner of Alfa-Group and billionaire Mikhail Fridman is likely to be arrested after interrogation in Spain in a case into illegal seizure of a corporation Zed WorldWide. This is assumed by Spain's Special anti-corruption Prosecution Service that explains the repeated demand for Fridman to appear before court in person, reports Deutsche Welle.
The interrogation related to the criminal case that had been initiated in early August is scheduled for October 7. Earlier, Fridman asked to appear before court via a video call from London he lives in. The tycoon is allegedly waiting for an ocular surgery and his doctor recommended him to refrain from flights. The Prosecution Service said Fridman must provide the results of the forensic medical examination.
The Russian tycoon is suspected under a few articles of the Criminal Code: punishable bankruptcy, corruption among legal persons, machinations for the purpose of modification of prices, disloyal managing. The investigation theory is that Fridman facilitated destruction of Zed WorldWide. After the corporation turned bankrupt, he bought it at an understated price – €20 million.
In 2018, Fridman bought 20 per cent of shares of a Spain's retail chain DIA. In a year, its shares went down in value by 89.3 per cent, and Fridman increased his share up to 68 pet cent, reports Ecobolsa, drawing an analogy to Zed WorldWide case.